Executive Committee 2023-2025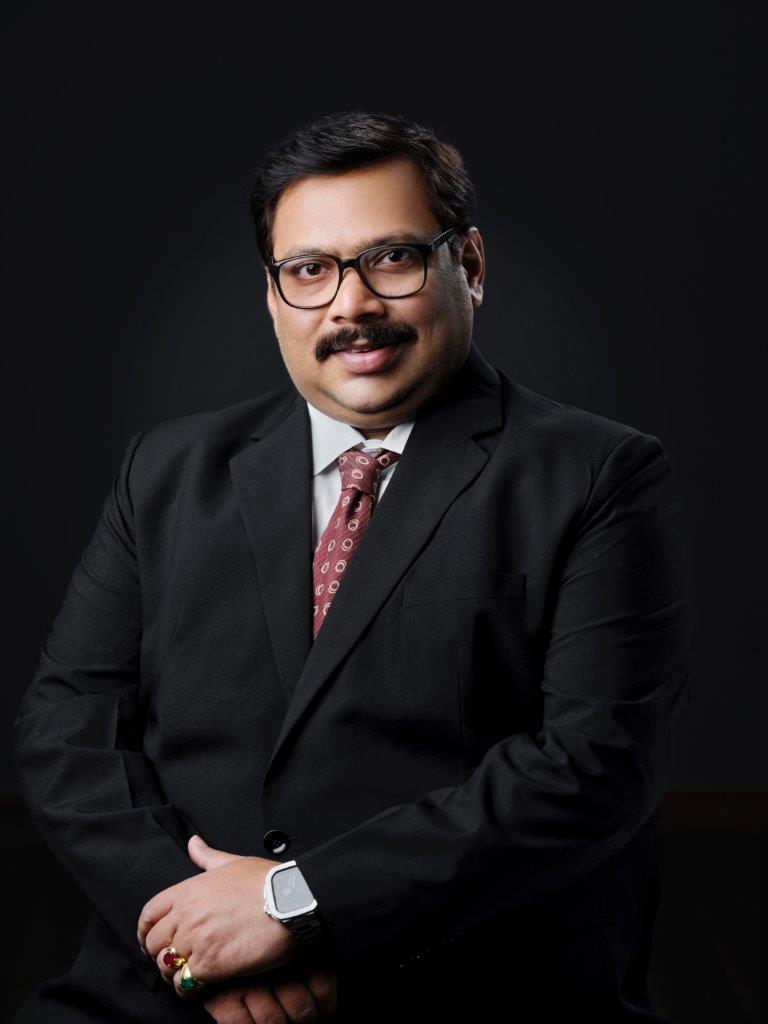 Mr Vrushal Khandke, President
Vrushal Khandke is a cross-sectoral entrepreneur proven in the fields of Information Technology, Healthcare and Real-Estate. An engineer by qualifications and skills, Vrushal's businesses function on a global scale, hence he is now expanding his base across the UK. When he is not charting business propositions, Vrushal, a cricket aficionado, is immersed in either live cricket on the field or on his television.
Vrushal finds his inner strength from his wife, Sarika (an educationist), his son Shourya, their close-knit family in Mumbai and their adorable cavapoo. Vrushal draws his sensitivity to giving back to society from his grandparent's teachings. He supports charitable causes that aid endeavours related to the promotion of education and health.
During 2020/21, Vrushal was a core member of the MahaCovid team (a collaboration of 20 Maharashtrian organisations across the UK), when they raised almost £100,000 within a brief period to fund & send much-needed medical equipment to Maharashtra during the Second wave of Covid. Jointly, with his brother Roopesh in India and the Maharashtra Government, he managed the customs clearance, and distribution of all the medical equipment to various health facilities dispersed across Maharashtra.
With a huge appetite for serving the community, meeting new people, and networking, Vrushal successfully led the communication, outreach, and networking portfolio of MML (from July 2021 to March 2023) as the PRO. He developed close relations with other Mandals and with the High Commission of India, London, in order to support the community needs in relation to OCI cards, Visas and other key Consular services. Vrushal has also extended MML's Sponsorship reach with new establishments.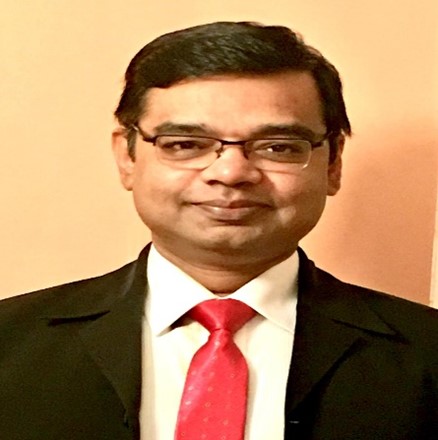 Mr Anil Kulkarni, Vice President
Anil Kulkarni is a seasoned IT professional with an impressive 25 years of experience. As a graduate of College of Engineering Pune and a current resident of the Harrow area in London, Anil brings a wealth of knowledge and expertise to the table. But Anil's talents extend far beyond the realm of technology. He's also a passionate cricketer, having been a core member of the Peshwa Cricket club in London for the last 19 years where he is the leading wicket taker for his club with more than 600 wickets to his name.
In addition to his professional and sporting achievements, Anil dedicates his time to helping small and medium businesses thrive. With his expertise in automation solutions, he empowers these businesses to increase their value and efficiency, ultimately driving their success.
But Anil's involvement doesn't stop there. He's an active member of various social circles, always looking for ways to make a positive impact. Whether it's organizing events for a worthy cause or lending a helping hand, Anil's friendly demeanour and genuine commitment shine through.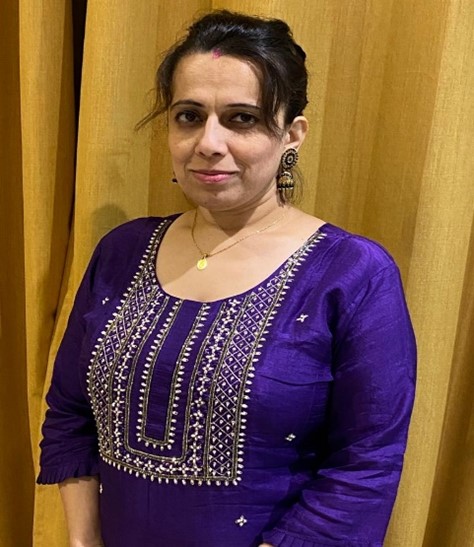 Mrs. Reva Dhotkar, Secretary
Service Contracts Manager at the National Health Services, London | Committed to Community Empowerment*
With an impressive 14-year journey within the esteemed National Health Services, Reva Dhotkar has dedicated herself to service, making a profound impact on the London community. Her relentless commitment to improving healthcare services and her unwavering support for the Maharashtrian community in London have earned her a place of honor within our organization.
Reva's academic prowess shines through with a Master's degree in Commerce from the prestigious Bombay University and an ACCA – Diploma in Business & Accounting from the Association of Chartered Certified Accountants. These qualifications have equipped her with the financial acumen needed to excel in her role.
Her passion extends beyond her professional life, as Reva's interests span the domains of Business, Finance, and Procurement. Her expertise and insights in these areas have proven invaluable to our community initiatives and programs.
*Inspired by:* "Not all of us do great things, but we can do small things with great love." This quote epitomizes Reva's approach to community service and encapsulates her dedication to making a meaningful difference, one small act of kindness at a time.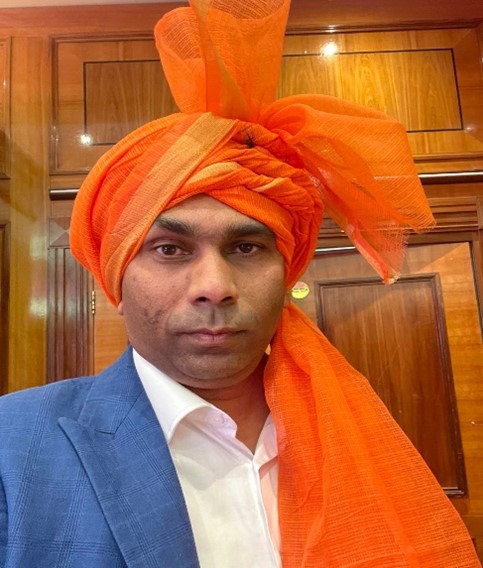 Mr Pritam Sadaphule, Public Relations Officer
Pritam has 23 years' experience in the IT industry, running a software development company in UK and India, a Coaching business, and an IT Training organisation in India.
Pritam is a successful and keen entrepreneur who has an interest in the Real-Estate Market, Social Media Marketing and Artificial Intelligence, and Blockchain.
Due to his business mind and enthusiasm to help the community, Pritam is a magnet for drawing the attention of a variety of enterprises and partnerships, which enable him to support other businesspeople and students with optimum skills and desirable knowledge.
Pritam has an attachment and interest in supporting all things Maharashtrian. He is extremely keen on supporting Marathi movies and Marathi actors, helping the Marathi community in Ilford and London, aiding students and Businessman from Maharashtra that have arrived in the UK, and he also tries to help candidates to obtain sponsorship for Tier 2 skilled visas.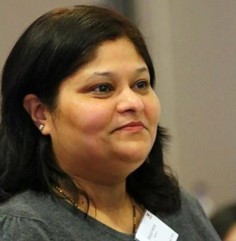 Mrs Renuka Phadke, Treasurer
Renuka is a successful Mortgage and Protection Adviser. She is married to Mr Vijay Pattar who works in IT. She lives in Stevenage, Hertfordshire.
Renuka is a rightful entrepreneur who established her company 6 years ago – V R Mortgage Solutions LTD, which has supported a substantial number of people.
Prior to this, she was working with Santander UK (Bank) for almost 10 years as a Mortgage Advisor, and previous to that, she was a mortgage broker for 2 years at John Charcol.
She completed her MSC in computer science from the University of Sussex but later she switched to finance. Renuka then completed her professional Certificate in Mortgage Advice and Practice (CeMAP) from the Chartered Banker Institute, which allows her to advise people on mortgages for their first home or aid in the purchase of a portfolio of properties. Renuka finds this an exceedingly satisfying job and clients are extremely grateful for her advice and services.
Renuka volunteers at Shirdi Sai Baba Temple, Wembley. She loves contributing to society and supporting people in need, and she finds it highly rewarding to help others, wherein she's contributing to society.
She joined the MML Executive Committee because she wishes to contribute and share her knowledge and expertise to help Mandal's vision.
Jai Hind, Jai Maharashtra!!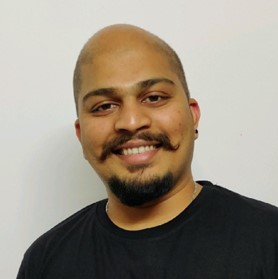 Mr Prathamesh Jadhavrao, Joint Secretary
Prathamesh has been working in the UK for the past 1.5 years.
Prathamesh is originally from Parel, Mumbai. He works in the Advertising Technology (AdTech) field, and he has been part of this industry for the past 10 years.
He has always wanted to be associated with MML to support its vision of growing and unifying the Maharashtrian community and culture across London. Prathamesh feels it is great to be part of such an outstanding community and to support fellow Maharashtrians through various initiatives and programs. He is fully aware that being part of the MML community is a fantastic way to connect and get to meet individuals sharing the same passion and love towards Maharashtrian values and culture.
Due to Prathamesh's skill set, he is also going to be a part of the MML IT Team to review and design the best requirements for our charity.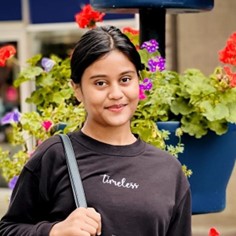 Miss Pranjal Huse, Joint Public Relations Officer
Pranjal was born and raised in Aurangabad, Maharashtra and is currently pursuing a Master's in International Public Relations and Global Communications Management from Cardiff University, and presently staying in Cardiff.
She is a PR professional, Journalist, Artist, and an Explorer.
Pranjal is a founder of a theatrical organisation in Aurangabad where she has provided a platform and opportunity for more than 100 local artist to showcase their talent. She has organised several theatrical plays in India and played a vital role in resuming theatre culture in the city.
She also works as a career counsellor and advisor to many underprivileged children in rural Maharashtra.
Before pursuing her Masters in the UK, she was a freelance journalist at Times of India Group. Pranjal also has good experience in both Public Relations and Event Management and served to many Indian brands as a PR professional.
Being a daughter of a Professor, Writer, and an Educationist, she has a strong pull towards Maharashtrian literature and has a strong devotion to Maharashtrian culture and tradition and is well-versed in organising festivals and Cultural Events.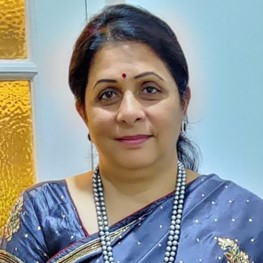 Mrs Sujata Shahane, Deputy Treasurer
Sujata Shahane was born and raised in India. She is a graduate of Statistics from Pune University. She has worked in Primary and Pre-primary English medium schools as a Coordinator, coordinating between parents, teachers, children, and the Principal.
She lives in Perivale, London with her husband and daughter Rachana who is a postgraduate in Statistics.
In London, she has worked with Dhamecha Foods, a well-reputed wholesaler as an Administration cum security personnel.
She has high regard for Indian culture and traditions and likes to participate in any such activities.
She joined MML in 2019 and since has been an active member including supporting the previous Executive Committee.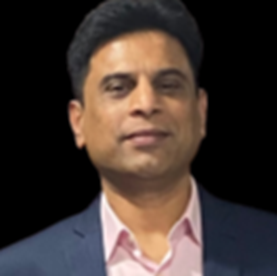 Mr Chetan Harpale, Executive Committee Member
Chetan Harpale is a Maharashtrian, born and raised in Gujarat. He has lived in the UK for the past 18 years with his soulmate Neha and his two children.
Chetan works in the pharmaceutical industry as an instrumentation engineer.
Although living in a foreign country, Chetan's commitment to India and its culture remains strong. A few examples of his community services are that he and his family celebrate Ganesh Festival at their home annually, whereby, a large number of devotees attend for darshan. His people skills have made him popular in the Indian diaspora. He served for 5 years as Secretary of MML. Additionally, he served as the ward secretary for the Labour Party. His event management company, OM Events Ltd. created history by organising the first-ever show of "Jaanta Raja" Hindi, at the prestigious SSE, Arena, London.
He demonstrates his commitment to Maharashtrians in multiple ways: he is a key member of Bharatiya Bhasha Sangh, which teaches the Marathi language to children in the UK. He was a core committee member of the first-ever Maharashtra Day celebration at the Indian High Commission. He has also played a pioneering role in organising and managing MML's Kho-Kho team, which participated and won in the National Kho-Kho tournament of England, and he also volunteers at the Kho-Kho Federation of England.
Chetan feels he is a good role model and continues to support the community through his exemplary work in keeping the Indian culture alive in the UK.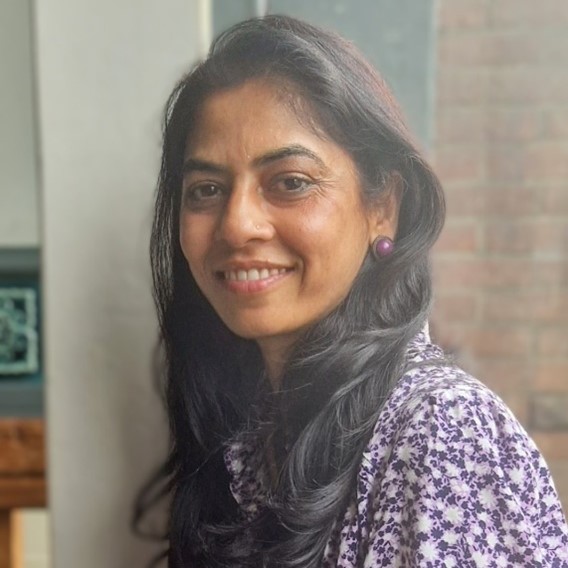 Mrs Preeti Bibekar, Executive Committee Member
Preeti Bibekar lives in Stanmore, London with her family. She was born and brought up in India and completed her MSc in Chemistry and BEd from Amravati University, followed by teachers training (PGCE) from London Metropolitan University.
Preeti has worked as a lecturer in India and is currently working as a primary school teacher in London. She has intensive experience in teaching different age groups from adults to young children, and she is actively involved in a variety of community and charity events.
Alongside teaching, Preeti regularly organises PTA fundraising events for schools, and she runs art and science after-school clubs for young children.
She is immensely enthusiastic about art and music, and strongly believes that our culture and traditions are an important part of our identity. When her children were growing up, she always kept them in interested with their roots through learning our traditions, language, and culture. Although her children were born and raised in the UK, they are fluent speakers of their mother tongue and actively celebrate our festivals with great interest and passion.
Preeti joined as an executive committee member of MMLondon to use her perspective to help bring greater awareness of our culture and traditions, especially among the younger community.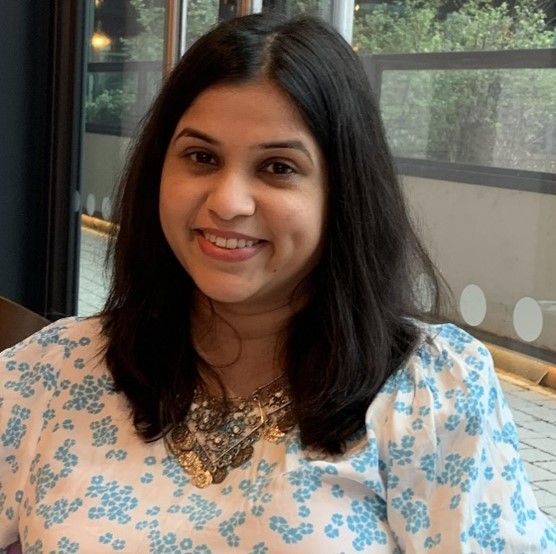 Mrs Minakshi Dudhe Khodke, Executive Committee Member
Minakshi was born and raised in Ballarpur, Maharashtra. She holds a master's in biotechnology from Nagpur University. Minakshi has settled in Harrow with her husband and two young kids.
Minakshi has been working for more than 10 years in the Pharmaceutical and Clinical research industry. Currently, she is working with Phlexglobal as Document Specialist for the past two years.
She is also an entrepreneur and founder of Global Bappa Ltd, UK. Global Bappa has always been known for encouraging Indian handicrafts NGO's and small businesses and giving them a global platform to present their products and talent.
Minakshi enjoys social and community event management and brings Indians together through festivals. Growing up in a family where social help is always a priority, she is continuing to spread joy through social work.
She is glad to be a part of the MML executive team and ready to serve the community by bringing memorable events.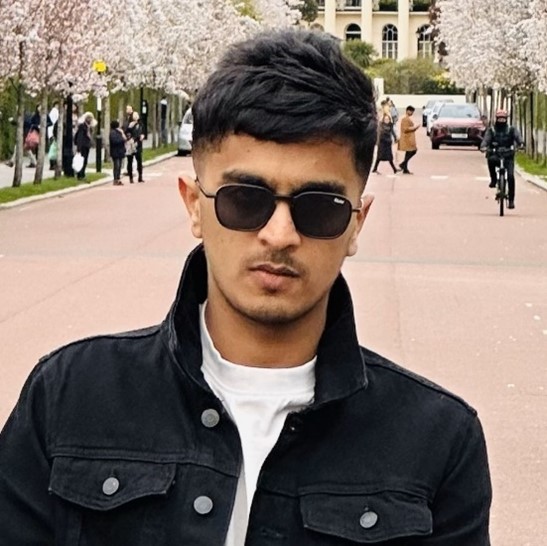 Mr Yash Shelot, Executive Committee Member
Yash Shelot was born and raised in Narayangaon located in Pune, Maharashtra. He completed his HSC (A level) from Marathwada Mitra Mandal College of Commerce, Pune.
Currently Yash is pursuing his BA Hons Business Management from University of Greenwich, London and lives in Greenwich, London.
He has volunteered in charity programs in Pune, India to donate food to public hospitals.
He is interested in gathering Marathi community together in London and contribute in various activities to support the community.