Executive Committee 2021-2023
Namaskaar – We are pleased to announce our new Executive Committee. We are a very strong team of 9 Maharashtrian men and women. Most of our team are children of previous Maharashtra Mandal Executive Committee Members, Presidents and Board of Trustees. As a result, our 'Team' has a very strong support from Maharashtra Mandal members, and from other organisations here in the UK as well as in India. We all have varied skills, strengths and industry experience which will prove to be beneficial over the coming months and years.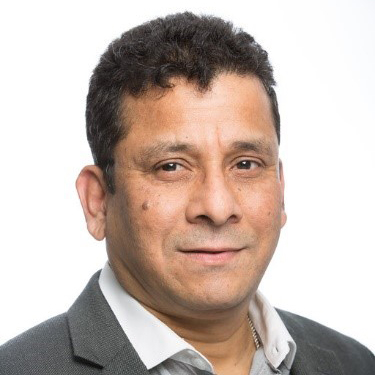 Mr. Santosh Parkar, President
Mr. Santosh Parkar has read BSc in Mathematics, Diploma in Mechanical Engineering in India and MSc in Computing from London Metropolitan University. He has worked in Reliance Petrochemical Ltd (Formerly known as IPCL) and worked in one of the largest aluminium smelter ALUMINIUM BAHARIN (B.S.C.) in Bahrain. Santosh is presently working with Transport for London as an Engineer.
Santosh has been associated with the Maharashtra Mandal London since 2006 as a family life member. He is passionate about social work, social enterprise, and the preservation of tradition & culture. Santosh has been involved in various social, sports and cultural activities in India, Bahrain and the UK and he has also played Kabbaddi at state level whilst at university in India. He has a huge list of achievements and has made an enormous contribution towards marathi culture and would like to contribute to Maharashtra Mandal Ltd in the capacity as President.

Mrs Shyamal Pitale, Vice President
Mrs Shyamal Pitale, (Jirapure) is the granddaughter of Aajibai Banarse (known as Kahaani Londonchya Aajibai and Puran Puri Ajibai) and the daughter of Mr & Mrs Atmaram Jirapure.
British born, Shyamal is married to Prasanna Pitale and they have two daughters Sasha and Jema. Shyamal is currently working as a consultant to a Solicitors firm negotiating/drafting Commercial Premises Leases. Over the past 16+ years she worked in Central Government across Whitehall as a Consultant Senior Commercial Manager and IT Budget Manager. She was responsible for tenders and negotiations of IT related contracts which spanned across Whitehall.
Shyamal also has experience in Sales in IT Services, where some of her clients were Thames Water, The Prudential, British American Tobacco, BP, Conoco. In the Private Sector she worked for some key organisations, namely Siemens, Accenture, BAE Systems, Schlumberger, Atos Origin, Honda UK, BT, McDermott Engineering.
Shyamal previously has worked as President in the previous Executive Committee and would like further dedicate her time for the social cause.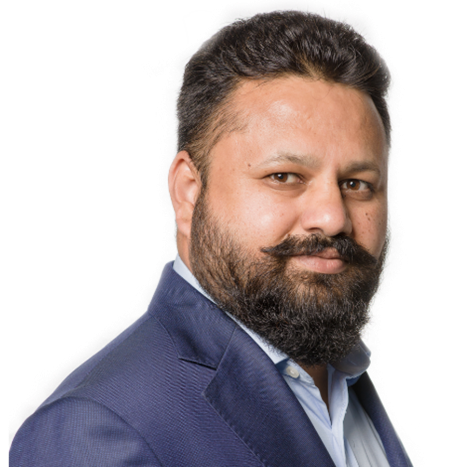 Mr Sushil Gaikwad, Secretary
Sushil Gaikwad is a Solicitor/lawyer and run his own law firm based in southeast London since 2015. He is also an inspiring entrepreneur and has helped many entrepreneurs and business to set up their dream businesses in the United Kingdom.
He is active in social cause in various ways and provide his legal knowledge and advice to various charitable trust and organisations in the United Kingdom.
He also contested General Election in 2019 as an independent candidate from Greenwich constituency.
He has chosen to join the Executive Committee to contribute and enhance MML's objectives and help to reach MML to each every Maharashtrian in the United Kingdom.
Jai Maharashtra !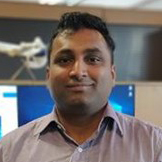 Mr Ajit Borade, Joint Secretary
Ajit Borade is currently working in Aerospace industry, lives in Harrow, London with his wife Ranjita and two lovely kids Deeya and Devaansh. Ajit has extensive work experience in various industries like Aerospace, automotive, materials & retail in the areas of project, engineering, and business development. He holds two diplomas and a degree in engineering discipline and master's degree in engineering and management. Also, Ajit developed various products for charity foundations.
He decided to be part of Mandal for the reason of huge personal interest to support the community and contribute towards Mandal's progress.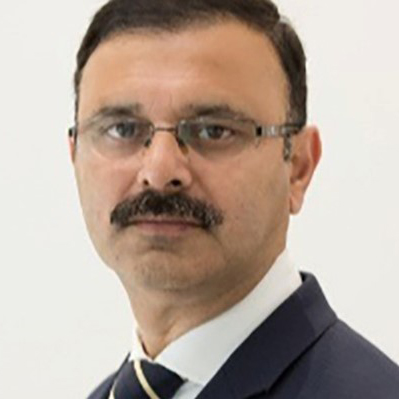 Mr Ajinkya Bhave, Treasurer
Ajinkya is working as a Director, Head of Product Delivery at Demica Ltd, London. He is staying in London along with his wife (Prutha Bhave) and two children (Shaurya and Yugesha). He has completed his graduation in Computer Science from Sardar Patel University.
Ajinkya has worked as a Cricket Section Secretary at Indian Gymkhana Cricket Club London and has also worked as committee member at MML during 2013-2014 and in the 2018-2019 committee as Vice President. He is glad to be part of such a reputed organization and would like to add his contribution as a treasurer in the current EC committee.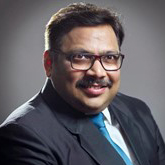 Mr Vrushal Khandke, Public Relation Officer
Vrushal Khandke is a cross-sectoral entrepreneur established in the fields of Information Technology, Healthcare and Real-Estate. An engineer by qualifications and skills, Vrushal's businesses operate across the globe and he is now expanding his base in the United Kingdom. When he is not charting business propositions, Vrushal, a cricket aficionado, is immersed in either live cricket on the field or on his tele-screen.
Vrushal finds his inner strength from his wife, Sarika who is an educationist, his teenage son Shourya and their adorable cavapoo. Vrushal draws his sensitivity to giving back to the society from his grandparents teachings. He supports charitable causes that aid endeavours related promotion of education and health.
With a huge appetite for meeting new people and networking, Vrushal looks after the communication, outreach and networking portfolio of the mandal.

Mr Chetan Harphale, Executive Committee Member
Chetan Harpale is a Maharashtrian, born and raised in Gujarat and has lived in UK for past 18 years. Chetan works in the pharmaceutical industry as an instrumentation engineer.
Although living in a foreign country, Chetan's commitment to India and its culture remains strong. A few examples of his community service is that he and his family celebrates Ganesh Festival at their home annually, whereby, a large number of devotees attend for darshan. His people skills have made him popular in Indian diaspora. He served for 5 years as Secretary of MML. Additionally, he served as the ward secretary for the Labour Party. His event management company, OM Events Ltd. created history by organising the first ever show of "Jaanta Raja" Hindi, at the prestigious SSE, Arena, London.
He demonstrated his commitment to Maharashtrians in multiple ways: he is a key members of Bharatiya Bhasha Sangh, which teaches the marathi language to children in UK. He was a core committee member of the first ever Maharashtra Day celebration at the Indian High Commission. He has also played a pioneering role in organising and managing MML's Kho-Kho team, which participated in a National Kho-Kho tournament of England and he also volunteers at the Kho-Kho Federation of England. Chetan feels he is a good role model and continues to support the community through his exemplary work in keeping the Indian culture alive in UK.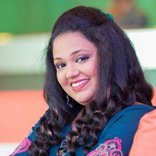 Mrs Ashwini Deshmukh, Event Coordinator
Ashwini Deshmukh holds a bachelor's degree in commerce and a master's degree in event management from a reputed Mumbai university. After spending most of her life in India, she and her husband along with their adorable daughter decided to relocate to the United Kingdom in 2021.
Ashwini has been part of many grand events like Indian Film Festival of Goa, Mumbai Marathon, Indian Idol, Sa Re Ga Ma Pa li'l Champs to name a few. Ashwini has also worked as HR in construction industry for 6 years back in India. Her passion of culture and events drew her closer to Maharashtra Mandal London as a trained Kathak dancer. Ashwini says that propagating our culture in a distant nation is the greatest job she's ever had, and that working with the Mandal is the best job.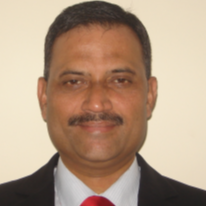 Mr Shekar Nevgi, Executive Committee Member
Senior Business Development and Marketing Professional with over 25 years of proven experience with Venus Safety & Health UK Limited, Johnson & Johnson Consumer, Medical & Vision Care across India, Philippines and the UK and with Hollister Critical Care, UK. Experienced event management skills and some key events include Femina Miss India pageant.
Passionate about giving it back to society and charity work. Active blood donor for over 15 years, supports a charity in India, Vivekanand Balakashram.